BQH is a quantum, or multi-dimensional, heart and energy-based regression modality that works on all levels including the spiritual, mental, physical and emotional.
explore the truth of who you are
BQH isn't just another hypnosis based modality. It can reach multilayers of your subconsciousness beyond time and space, something that is not obtainable in a clinical or in a traditional hypnosis setting.
This modality  allows for a freedom to explore almost anything and to expand your Consciousness through the eyes of your Higher-Self.  The possibilities are endless.
It combines the practitioner's own innate wisdom and a heart-based, open-minded approach making it a highly flexible, multidimensional healing modality resulting in a truly unique and transformative experience. BQH does not rely on exact scripts and methods, but instead is adaptable to the client's needs. 
BQH was developed by Candace Craw-Goldman, who was assisting  Dolores Cannon, for many years, in her QHHT trainings and workshops.
Its core healing focus is based in the Heart and Intention.
Being highly adaptive, BQH can assist you in every step of your journey. It takes you to the root causes of any challenges you may be experiencing in order to heal, accrete new frequencies and access different timelines. 
It can cover all areas of concern which can be Spiritually focused, like for example Purpose on Earth, Lifetime Mission, Meet your Galactic Team / Soul Council, Which Galaxy you come from, or more related to 3D issues like Health, Relationships, Work and Career…there is no limit to which question can be asked. After all, everything is connected.
The best part of it all, is that all answers are unfiltered, meaning, they are coming directly from the Highest Expressions of your Self and not from your ego.
I absolutely love my BQH sessions! The outcome neves ceases to amaze both myself and my clients. I personally, use it as an ascension tool, for spiritual growth purposes.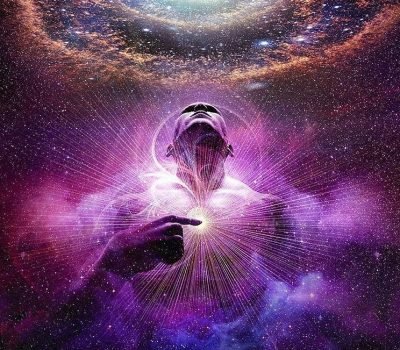 BQH sessions are available online and in person. Each session can last between 2 to 4 hours and are usually broken into 3 parts:
Conscious Convo, Session Prep & Intention Setting – We'll go over the session process & discuss anything & everything that you'd like before your journey starts. We'll talk about you & your background & review all questions. This allows a deeper connection between you and me! We'll do a relaxation exercise & write/set an intention based on your session goals. This includes a water ritual.
BQH Session Journey – The deep meditative Quantum Healing consciousness exploration & journey. Scenes from other lives, &/or this life are explored. We connect with your Highest Self and Soul Council to answer your questions & complete the healing.
Post-session Grounding – We'll review your journey & ground together.
Your session is recorded & sent to you so that you're able to experience the received info & energy any time. Expect further healing to occur.
You will be asked, once booking is confirmed, to prepare your burning  questions covering all or a specific area of concern/interest. All info will be sent to your email. 
Common questions you can address your Highest-Self are about:
– Health & emotional concerns
– Life mission & soul purpose questions
– Career & life changes
– Relationship concerns
– Past life remembrance & healing
– Higher Self + spirit guide connection & guidance
– Soul origin info
– Dream work investigation (i.e. reoccurring dreams)
– Cosmic + ET origins & encounters
– Remembering if you are a starseed, indigo child, crystal child, if you're a volunteer that's here to help earth & remembering your mission, etc
– Life mystery questions
You can't get any real than getting answers, solutions and deep healing from your own Higher-Self, Soul Council and the Highest Expressions of your Vertical Lineage. No filters, no 3rd party misconceptions, just you and your untapped inner-wisdom.
ONLINE SESSION REQUIREMENTS:
All that is required is a laptop, or a mobile phone, strong internet connection and the Zoom or Skype app (both apps are available to download for free).
A set of headphones with microphone is highly recommended. 
What my clients are saying ABOUT THEIR BQH SESSION:
If you are curious about where your Soul wondered before and where is heading next;
If you feel drawn to a particular era or place and don't know why or want to find out more about that connection;
If you would like to go deeper regarding the dynamics of a current relationship (either a love connection, family or friends);
If you would like to know if you carry karmic ties or made vows in the past that are still compromising your present moment…
And don't worry about the number of questions. That is just a guide for what will happen during the session. Many more questions will be answered. Your Highest Expression knows exactly where to take you in each journey.
Feel free to reach out! I am available to answer any questions you may have!
CONTACT
WhatsApp: +447310176116
Please note: I am the one keeping this website running and by all means, I am not tech savvy, so if you encounter any trouble accessing pages, completing payments etc, just drop me a quick email claudia@claudiasofia.com   and I will sort it out for you!