Re-discover Your Self in an epic 3-month journey that will put to test everything you thought you knew about yourself! Unlock Your Potential, Repurpose Your Gifts, and Live Free of Karmic Debt & Emotional Pain
Tapping into different timelines of consciousness combined with the latest healing modalities to gain a new found Awareness of the Self, and finally achieve a sovereign state of BEing.
REGISTRATION WILL OPEN SOON
3 Month Self-development mastery mentorship
We are social beings by nature and part of a greater collective but in truth, when we feel overwhelmed, we tend to isolate ourselves from everyone, including our own self, and this is due to the way we have been conditioned to live, according to the standards deemed by society, which has been carried on for centuries. Fear is a karmic imprint that runs deep in our ancestral lineage and its rooted in our own subconscious.
Most of us are awakening to a whole new reality, one that is shaking the foundations of everything we thought we were and thought we knew. 
Relationships, jobs, and even eating habits, it's all being put to the test, leaving most of us, mentally, emotionally, and physically drained and confused.
We are currently undergoing a shift in our energetic template, which means, we are no longer confined and operating on a third-dimensional level of awareness.
This requires learning how to navigate these frequencies and manifest within this new level of consciousness.
It is important to redirect our focus within, to become fully aware of what is really going on, innerstand the potentiality we hold as multidimensional beings and the responsibilities that come with it, so we can make conscious, informed decisions that are aligned with our own path, rather than allowing ourselves to be externally guided by intermediaries, which brings benefit to no one, but to those who are willing to go to great extent to manipulate and bend the laws of free will.
Learning to energetically discern what serves your higher purpose and what keeps you trapped in karmic cycles is a priority at the moment.
To learn how to truly connect with your bodies (physical, mental, emotional spiritual) and learn its language.
To move away from the instinctual responses of freezing, fighting, fleeing, or fawn, you can engage in simple daily practices that foster self-connection and awareness of your surroundings. By utilizing all your senses, you can enhance your emotional capacity, intuition, and discernment. This allows you to feel secure and confident in being yourself, regardless of the circumstances you face.
Another important learning milestone is to look at the cyclic patterns, negative & positive residues, and karmic imprints and be able to discern what is truly serving the purpose to help you move forward in your journey, and what has been taken from others throughout your life in this particular timeline and believed to be yours, which is causing havoc and dis-harmony in your emotional and physical body.
These imprints result in fragmentation of the Self, parts of you that are lodged in lower frequency bandwidths due to particular feelings attached to it.
Let me ask you something:
But are you truly listening?
within this mentorship You will find the necessary tools and resources to overcome the obstacles you face, transcend limitations, cultivate inner strength and a deep connection with your authentic self.
1. Develop Energetic Awareness and Navigate Interactions:
Gain the ability to discern and navigate your energetic and emotional interactions with others. This mentorship program provides you with valuable insights and techniques to understand and manage the energetic dynamics in your relationships, empowering you to foster healthier connections and create more fulfilling interactions.
2. Somatic Strategies for Optimal Well-being:
Discover somatic strategies that effortlessly put your nervous system at ease and optimize its functioning. Throughout this mentorship program, you'll learn practical techniques to regulate your body's responses, reduce stress, and enhance your overall well-being. Experience a profound sense of calm, balance, and resilience as you integrate these somatic practices into your daily life.
3. Guided Meditations for Clarity and Connection:
Benefit from a series of bespoke guided meditations that offer deep clarity and a profound connection with yourself and the 5 Elements. These meditations are carefully designed to bring you inner peace, heightened awareness, and a stronger connection to the world around you. Unlock a deeper level of self-discovery, expand your consciousness, and tap into your inner wisdom through these transformative guided practices.
4. Set Energetic Boundaries and Release Draining & Karmic Imprints:
Learn how to set clear energetic boundaries and release energies that no longer serve your highest good. This mentorship program equips you with effective tools to establish healthy boundaries, protect your energy, and let go of negative influences. Experience a newfound sense of empowerment as you free yourself from energetic burdens and step into your sovereign Self.
5. Self-Compassion and Healing:
Cultivate a greater sense of self-awareness and develop compassion towards yourself and those who have caused you harm in the past. You will be guided on a journey of healing and self-discovery, to help you release emotional wounds, foster self-compassion, and transform your relationship with past experiences. Embrace a path of forgiveness, inner peace, and personal growth.
Together we will explore past, present, and even future probabilities. No stone will be left unturned!
Starting with the Root Chakra, your Physical Body, all the way up to your Crown Chakra and Light Body / Plasmatic Structure, we will uncover all that is yet to be discovered, whilst pealing those layers that are not in alignment with your true essence. 
We will prioritize and cherish, your values, your gifts, your raw and untamed beauty and take a different approach to the potential you hold within your DNA. 
Root Chakra * Earth Element * Physical Body
Sacral Chakra * Water Element * emotional Body
Solar plexus Chakra * Air Element * Mental Body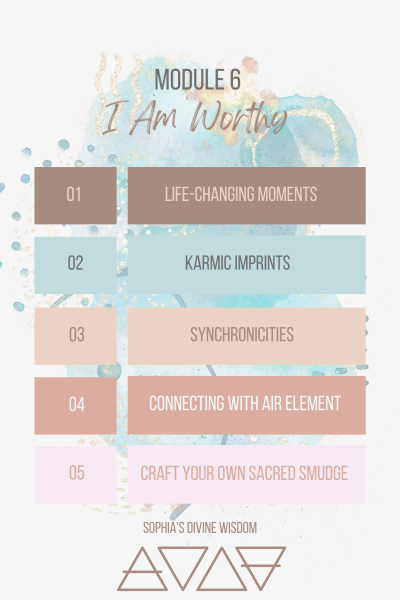 Heart Chakra * Fire Element * Astral Body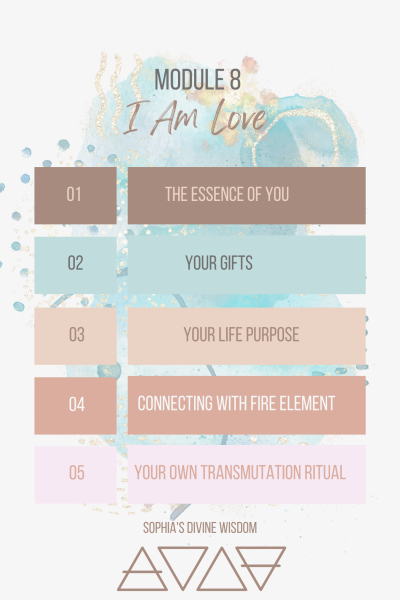 Upper Chakras * Ether Element * Crystaline Body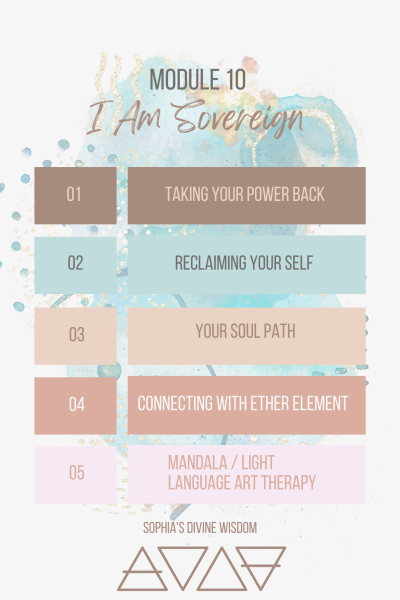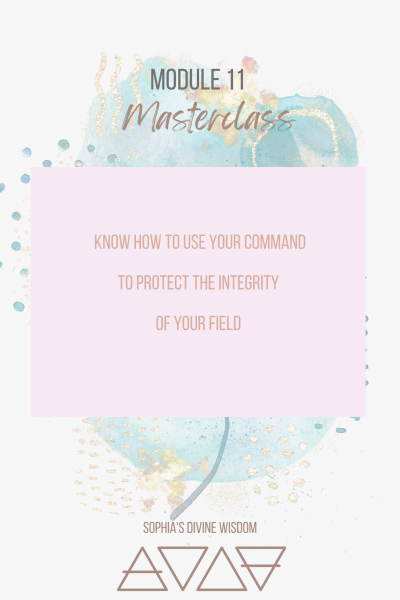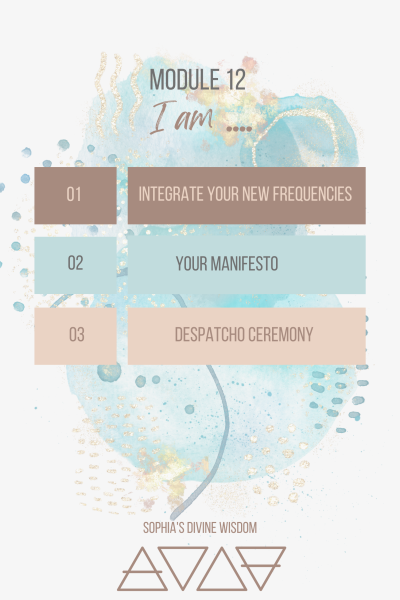 Our next online group mentorship will be open for registration in June and will go live on the 27th August 2023 (Sunday, 7pm GMT / UK time).
You can, in the meantime, sign up for our waiting list to register your interest. Number of participants is limited.
If you really want to join the next Mentorship, you can reach out to me through email. Early bird and the possibility to extend the payment installments, even further, are a few options available to support you.
Here is the Mentorship Schedule:
Every Sunday from 27th August to 12 November 2023 – 7pm GMT/UK time 
PLEASE NOTE: This Mentorship started as a 6-module program, delivered weekly, when launched in 2021. This later evolved to a 10-module program. Modules were delivered every other week, making it a 4 to 5 months mentorship. 
After much deliberation, I have decided to extend my mentorship to 12 Modules and deliver a module per week, making this an intensive Course for Emotional Mastery. You need to be very serious about healing journey and committed to do the work, as there will be plenty! But fear not! This is a very well-structured course, and all exercises are designed to help you leverage your next step, so don't worry! I got you covered 😉
All group sessions will be held live on Zoom. A replay will be available for those who can't make it to the live session. If you know in advance you can't make it, you will have the chance to submit your questions to be answered live. 
Link for each Zoom group session will be available in the Facebook Group. Sessions will be held every Sunday.
You will have access to the Private FB Group a few days before we start our 3 month journey together.
By the end of this Mentorship, you will shift from:
plus, you will benefit from these vip bonuses:
Access to all future Multidimensional Truth Mentorship classes, so you can catch up with the material, including all updates, added Modules, exercises, and all other goodies released within this Mentorship, so you can continue to evolve, heal and grow. Plus make long term friendships, that are in total resonance with you and your journey!
Access to a Private WhatsApp Chat Group, where we hold space for each other. Here you can share your insights with me and the group and seek further support.
(All included in your Mentorship! I know, epic, right?!)
But wait ... There's more!
I want to make sure you enjoy this 3 month journey ...
So, I decided to include these extras, so you can go even further in this quest to find your Self.
I know it's going to be a challenging journey… might as well make it a fun one, right?!
If paid by 15th July 2023
If you prefer to spread the cost
PLEASE NOTE: As this Mentorship combines live classes and self-paced study, spaces are limited.
Prices will increase after August2023. This is the last year to sign up with these prices. 
From 2024, the fee for this Mentorship will increase from 489$ to 689$.
You can benefit from my Referral Scheme even before you start the Mentorship.
Before the Mentorship Starts
Earn yourself 10% discount of the Mentorship pricing (regardless of the payment options you choose), for every friend that signs up with you. So, for example, if you get 5 friends to sign up, you get 50% discount over the Mentorship price.
After you finish the Mentorship
You will earn 15%, (paid into your bank account, Paypal, Cash App), for every person that signs up, recommended/referred by you. This will be explained to you in more detail, within the Mentorship. 
Here is what previous and current students have to say about this mentorship:
"My spiritual awakening came when I lost someone I adored, it wasn't a great time in my life. I started following every spiritual page I could to understand a little more. I followed Claudia from afar for a while and then kept being pulled back to her page. It's taken me nearly 18 months to want to work on myself and go deeper. Claudia gives me the tools to go deeper so that I can start to heal myself. Claudia has a wealth of great knowledge and takes time to explain everything so you don't get left behind, she's very approachable, you can message her with any worries/questions. I feel so safe in Claudia's mentoring group and have met some lovely women who I know I'll be in contact with for years to come. Thank you Claudia.
"I really enjoyed having 4 months with Claudia. Every second Sunday was fun and exciting. I have expanded my knowledge and by doing the course created a lot of space to explore more of myself. As well I was encouraged to get creative and I did get on with tasks, which were many. Claudia seems to have many ideas and a big heart to give as much as she possibly can. Value for money is really great, as she also gave very valuable 1 to 1 time. Claudia is very intuitive and very lovable, its impossible not to love her smile, acceptance and her big understanding heart. I liked how friendly Claudia is it made me feel at ease as she would accept everything and everyone without judgement."
Hi there! I'm Claudia Sofia!
Let me share the story of my journey / Awakening.
(a preparation to this Ascension Cycle)
My awakening kind of came in increments with the flow of life (each more powerful than the previous one) but I was already awake to a certain degree, from a young age.
In a way, it acts more like a confirmation of what I already knew rather than a surprising event or piece of information.
Religion felt like false advertisement, and I knew government /institutions were full of BS by the time I started Primary School.
Nevertheless, I had the highest respect for other people's choices, namely religion, because I knew at least, they believed in something that was common to everyone, regardless of their belief (Source)… Although a bit skewed but hey, it's better than nothing!
(I am Portuguese, and my home country is deeply rooted in dogmas and heavy religious beliefs.)
I never resonated with labels, status, 'I am better than you' type of attitude or to be of subservience (that was, and still is, a massive trigger for me). I bow to no one yet I respect everyone. I stand in my power.
I had many awakenings throughout my life, mostly triggered by big tower moments, and I always managed to find the right way / tools to release the layers of conditioning and low frequencies lingering in my field.
Emotional maturity has been a way of life for me although I am still very much a child at heart. Careless and free. My body somehow knows how to find the right balance.
I was able to see spirits and orbs, until life got in the way (adulthood).
Going through Adolescence, I started to connect with my counterpart, my soulmate. I somehow knew he was living far away from me, in an English speaking country, (although I couldn't really pinpoint where… All I knew is that it was somewhere far and cold). At first, I thought it was US but destiny had me end up in UK.
I used to look up and speak with the stars because I knew, although we were physically apart, we both shared the starry sky.
In 2007 I started to receive messages from spirit in my sleep. They were loud and clear and I could feel the frequency coming into my field.
Around 2018 I started to receive downloads and visits from other beings in my sleep. I was made awake in several occasions to receive these activations and would quickly return to sleep.
I also developed a sense that allows me to tap into people's template and identify blockages in their energetic field.
Its been one heck of a ride, but I feel closer to the truth than never before! And surprisingly, I feel at peace, in a sense that, I know how powerful we really are and that our potential is beyond anything imaginable. We are creators in our own right.
This is my journey so far
(If you would like to know more about my holistic background, you can find out more
here
, in my About page).
My Gifts to the Collective
I have experienced a few spiritual encounters in the past and my spiritual gifts have been evolving from all the experiences I lived so far. In 2018 I started to receive powerful and unexpected downloads from my galactic team.
From these downloads, I started to develop newfound gifts to better serve humanity. These gifts are constantly evolving the more I surrender.
I am able to tune into one's energetic and emotional body and provide information on which deep emotional core wounds are currently manifesting in the body and where are they located. This can be something you are aware of but not able to shift or could be that you are completely unaware of.
Trapped energy can cause havoc by keeping certain parts of the self fragmented and operating in a lower frequency bandwith, hence why it's so difficult to reach certain parts of the Self. There is a sense of dis-harmony in the body / mind / soul.
From there we will work with the wisdom of your own body, on a subconscious level. This also involves working with the Highest expressions of your Self and your spiritual team, which is part of your vertical lineage, to  provide further guidance on what can be done to re-establish optimal levels energetically, physically, emotionally, bringing you peace of mind, strength and clarity so you can continue your journey in alignment with the most benevolent of timelines available to you. 
You will feel more empowered than ever. Ready to live life on your terms, as the Sovereign being you are.
Got any questions?
Get in touch!